Join us to celebrate a new partnership between the Adath Israel Congregation and the Olin library at Wesleyan.
Over the last year, Wesleyan University's Special Collection and Archives, Jewish and Israel Studies Program, and the Congregation Adath Israel have been working on developing a new partnership. As a result, rare books from Adath Israel will be loaned to Special Collections & Archives in Olin library for research by students and faculty, in particular in Prof. Magda Teter's Jewish history classes. On May 11, we will officially sign the long-term loan agreement. Prof. Magda Teter, the Director of Jewish and Israel Studies Certificate Program at Wesleyan, and Suzy Taraba, the Head of Special Collections, will speak about the books and how they will be used and cared for in Special Collections & Archives.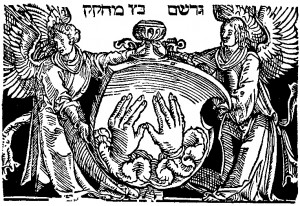 The event will also be an opportunity to share the results of student research based on objects from Adath Israel's Museum.
Location: May 11, 6:30 pm, Congregation Adath Israel, 8 Broad St., Middletown CT,
Sponsor: Olin Library and Congregation Adath Israel
Contact Information: Suzy Taraba (staraba@wesleyan.edu, x3375) or Magda Teter (mteter@wesleyan.edu, x5356)
Light refreshments will be served.