Spring brings new flowers, new leaves, warmth, and in May the end of the semester.  But it is also a season of Passover and Easter, a season of celebration and devotion, at times, even of commemoration of sometimes painful events marring centuries of Jewish-Christian relations.
There are books that could enrich this season, bringing history closer–some of them taken from syllabi of courses in Jewish and Israel Studies at Wesleyan.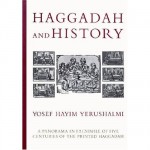 Yosef Hayim Yerushalmi's Haggadah and History (JPS, 1997).  Through the history of the printed Haggada, Yosef Yerushalmi, the late distinguished professor of Jewish History at Columbia University, takes the reader — and the viewer, since the book is splendidly illustrated — through recent centuries of Jewish history.  For the haggadot were adapted to new tastes, cultures, and places.  The book was nominated for the Pulitzer Prize when it was first published in 1975.
But how did the Haggadah develop? There are different interpretations.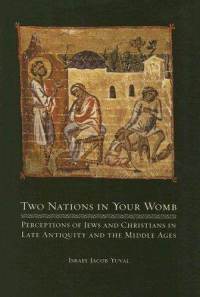 In his provocative book Two Nations in Your Womb: Perceptions of Jews and Christians in Late Antiquity and the Middle Ages (U of California Press, pbk, 2008), Israel Yuval, a historian from Hebrew University in Jerusalem, traces the development of the Haggadah to a dialogue between early Christianity and Judaism in late antiquity and the medieval period, arguing that Christian Easter rituals were crucial in shaping the Haggadah.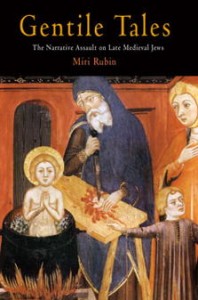 The Passover and Easter seasons sometimes ushered violence.  Jews were accused of seeking the consecrated communion wafers Christians received during the Easter season. The so-called "host desecration" accusation became a means for creating sacred spaces and affirming Catholic dogmas.  Miri Rubin's lavishly illustrated Gentile Tales: The Narrative Assault on Late Medieval Jews (Penn Press, pbk 2004) sketches the spread of this anti-Jewish tale across Christian Europe from the thirteenth to the fifteenth centuries, revealing the mental world of medieval Europeans.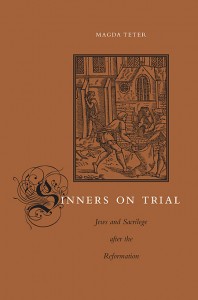 Although some have argued that the host desecration accusations ended with the Reformation, Magda Teter's book Sinners on Trial: Jews and Sacrilege after the Reformation (Harvard University Press, 2011) demonstrates that in Poland this Passover/Easter-time accusation became wide-spread precisely after the Reformation.
And although these accusations ended before the modern era, Passover and Easter were times pregnant with tension and potential for violence.  Edward Judge's Easter in Kishinev: An Anatomy of a Pogrom (NYU Press, pbk 1995) documents the dynamics surrounding the notorious pogrom in Kishinev in 1903.  The pogrom led Hayim Nahman Bialik, the renowned Hebrew poet, to pen his moving poem "In the City of Slaughter."

Spring is also the season of commemoration of the Warsaw Ghetto Uprising.  Samuel Kassow's Who Will Write Our History?: Rediscovering a Hidden Archive from the Warsaw Ghetto (Vintage, 2009, first published in 2007 by Indiana University Press).  The book tells the story of Emmanuel Ringelblum, a Polish Jewish historian from Warsaw, who established a secret organization with a code name Oyneg Shabes in the Warsaw Ghetto charged with documenting Jewish history and Jewish war experience for posterity.  Preserved in tin boxes and milk cans, thousands of documents afford us a better understanding of Jewish experience during WWII as experienced at the time.  The New Republic called Kassow's book one that "may well be the most important book about history that anyone will ever read."