The semester–nay the year–is almost over.  Just one more week of classes is left.  It is a crunch time, but also a time to celebrate students' achievements.  Since 2010 we have showcased students' projects in Jewish and Israel Studies.  Some students will indeed graduate with the Jewish and Israel Studies Certificate, but some of our students are engaged in research and creative projects contributing to Jewish and Israel Studies without the certificate.
On Tuesday, May 3, 2011, at 4:30 pm I hope you will join me for a celebratory reception of our students' achievements.
Rachel Tecott (GOVT) will share her findings on "Israeli Counterterrorism Decision-Making: The Causes and Costs of A-Strategic Incoherence."  This presentation is based on Rachel's honors thesis in Government, in which she demonstrates a fallacy of the two conventional wisdoms that Israeli counterterrorism is effective, and that Israeli counterterrorism is the product of rational, unitary action.  Her evidence includes interviews with key Israeli counterterrorism decision-makers (including several Major Generals, National Security Advisors, and senior-ranking Israeli Intelligence officers).
Daniel Hymanson (FILM) will present his short film "Slothman" – Daniel's honors thesis project for the film studies department.  It tells the story of a boy named David and his encounters with sloths, the Chicago Bulls, a newt, and his mother. The film's opening scene was shot at Adath Israel in Middletown.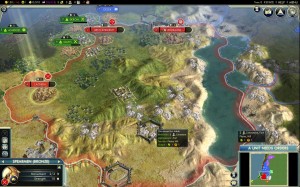 Seth Alter (HIST and JIS) will demonstrate his new educational video game "Divided Monarchy" that simulates ancient Israel in the Iron Age. The game comes with serious academic research historical and archaeological material. Every in-game component to "Divided Monarchy" has been included in accordance to modern scholars' understanding of biblical society and culture.
All this on Tuesday, May 3, 2011 at 4:30 pm in Allbritton 103.
On Tuesday evening, our student Ross Shenker (THEA and JIS) will share his capstone project in a very special event Inside The Playwright's Studio: An Evening With Donald Margulies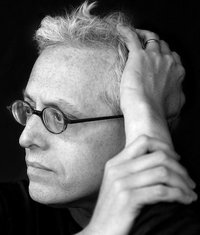 Join Pulitzer Prize Winning Playwright Donald Margulies and Ross Shenker '11 for a look inside the playwright's studio. Professor Margulies is the acclaimed author of the plays "Time Stands Still," "Brooklyn Boy," "Dinner With Friends," Sight Unseen," "Collected Stories," and others. He has received a Lucille Lortel Award, an Outer Critics' Circle Award, two American Dramatists' Guild Hull-Warriner Awards, one Tony Award nomination, five Drama Desk Award nominations, two Pulitzer Prize nominations, and one Pultizer Prize. His works have been performed on and off Broadway and at major theaters across the United States, in Europe, and around the world.
Presented by the Jewish and Israel Studies Department. This event is in partial fulfillment of Ross Shenker's Senior Project entitled "Embedding The Self In One's Art: How Donald Margulies Draws Upon Contemporary Jewish-American Identity In His Playwriting."
Usdan Center, Taylor Room, 8pm
Reception to follow next door in Andersen Meeting Room-110